Title: DIRTY LITTLE TRICKS (Quick and Dirty, #2)
Author: Clare James
Release Date: October 27, 2014
Blurb
How far would you go to please your lover?
Probably not as far as Stevie Sinclair and Gabe Shannon – who put it all on the table one Halloween night.
In this second book in the Quick and Dirty Series, beloved characters Stevie Sinclair and Gabe Shannon navigate through the ups and downs of their grown-up—albeit kinky—relationship.
And while Stevie's thoroughly enjoyed every mind-blowing sexperience with Gabe, she worries she's not enough to keep him satisfied for the long term.
So it's back to the drawing board for Stevie …
First stop?
Club Venus for the annual Halloween masquerade party.
What follows is one insanely hot and filthy night of mayhem where nobody is who they appear to be … ah, you get the idea.
Dirty Little Tricks is the seductive conclusion to Stevie and Gabe's story and the beginning for one lucky couple at Club Venus.
Be warned: Dirty Little Tricks is an explicit, hilarious, and insanely HOT and WILD ride.
Only 99cents until October 31st!
★✽★★✽★
I have been waiting for more of the Quick and Dirty Series since I read Dirty Little Lies . I loved it and I could not wait to see how things would turn out for Stevie and Gabe. See my review of Dirty Little Lies here
~~~~~~~~~~
Gabe is engulfed in working on a super secret surprise for Stevie, which has thrown a wrench in their hot and steamy sex life. Things finally start to turn for the better on day 9 of their dry spell.
"I take a long, lazy lick from the forbidden zone all the way up to her clit."
When Gabe's late night snack is interrupted by Stevie's best friend and her sister. Stevie puts a plan in place to try and get them back on track. What once brought them together at Venus, is what she thinks will reignite their fire.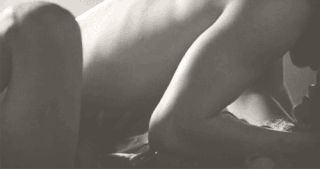 Stevie approaches Gabe with an idea to attend the annual Halloween party at Venus. Hoping for a passion filled night of lust and play, they attend the party and get much more then they bargained for.
~~~~~~~~~~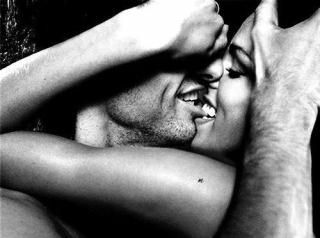 I absolutely loved this super quick read, the characters are engaging, and the storyline flows really well. It is written in a dual pov format that was so easy to follow. There is a little bit of mystery to this one, which I really enjoyed. The only thing I would want more of is SEX!! There was not nearly as much as the first installment, but what was there was freaking HOT!!!
There is a 3rd part to this story coming in December, and I can't wait for it!!!
Do yourself a favor and read this super sexy short series.
★✽★★✽★
Dirty Little Tricks (Quick and Dirty Book Two)
Dirty Little Lies (Quick and Dirty Book One)
About the Author
Facebook | Goodreads | Website | Twitter
Clare James is the author of steamy contemporary romance and new adult novels: BEFORE YOU GO and MORE. A former dancer, Clare still loves to get her groove on—mostly to work off her beloved cupcakes and red wine.
A fan of spunky women, gorgeous guys, and super-hot romance, Clare spends most of her time lost in books. She lives in Minneapolis with her two leading men—her husband and young son—and loves to hear from her fans