Deep breath … I am peaceful, I am strong.
Free-spirited Addy Brecken is Milwaukee's most talented vegan chef and co-owner of Sage Leaf Café. She has a genius IQ, a padded savings account, an amazing view of Lake Michigan, and a heart that won't stop beating.
Deep breath … I am peaceful, I am strong.
An early April morning finds her drowning in the seductive fragrance of lilacs and the warmth of the morning sun when she's nearly hit by a car in front of her café. The peaceful existence she's desperately tried to maintain after the horrific loss of her family is suddenly shaken by the Range Rover driving, arrogant, sex-on-legs Quinn Cohen.
Deep breath … I am peaceful, I am strong.
A successful, Latino businessman from New York, Quinn has a taste for the finer things in life. A typical playboy, he has the money, the houses, the cars, and the women. Quinn is everything Addy avoids. Where she lives simply and prefers to help the less fortunate, he has no problem spending an obscene amount of money on a briefcase. Their opposite personalities lend to several heated encounters, and Addy finds herself propositioning Quinn for the one thing she never imagined needing … sex.
Offering only her body, Addy tries to keep Quinn at a safe distance from her heart and a world away from her past. Their passion-filled connection makes Addy feel something unfamiliar, alive. But with passion comes more feelings: anger, jealousy, love. When Addy surrenders to the unimaginable and lets go of her past, she's faced with the impossible … holding on to her future.
Deep breath … I am peaceful, I am strong.
*This book contains adult situations and explicit content 17+
 ~~~~~~~~~~
A tragic accident. A hidden past. An unbreakable love.
Never goodbye …
I thought Addy stole my soul.
Her beauty blinded me.
Her heart called to me.
Her touch healed me.
She gave everything and asked for nothing. Then I broke her. The depths of her pain were veiled by the reflection of my own. I didn't deserve her, but I wanted her––I needed her. In my darkest hell, I heard her voice. That's when I knew …
Addy was my soul.
Deep breath … I am peaceful, I am strong.
Quinn was worth the risk.
He took away the numbness and gave me unfathomable pleasure. Every emotion felt magnified, every moment felt like the last.
My heart found purpose.
My body came to life.
My soul returned.
His weakness gave me strength, and his past held my future. He saved me by … releasing me.
*This book contains adult situations and explicit content 17+
Holding You
Addy Brecken has built a wall of bricks around her. After suffering the loss of 3 people very close to her, Addy has a hard time letting people in. When Quinn Cohen slams on the breaks and into her life,  Addy's wall is starting to crumble brick by brick.
Quinn is the epitome of an Alpha man whore. A different girl in his bed every night of the week is nothing new to Quinn, that is, until he almost runs Addy over on the streets of Milwaukee.
When the two start a torrid affair, both do their best to keep emotions at bay, and make it all about the sex. Who will cave first?
"My heart beats with yours, for you, because of you." le sigh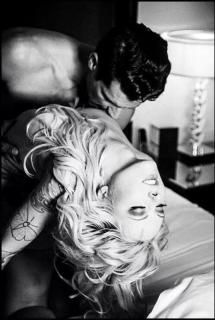 Let me start this review by saying, this book does end in a major cliffhanger, and you will need to read the continuation in Releasing Me to complete the entire story.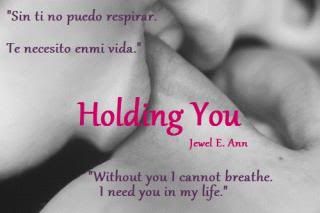 I tend to find myself reviewing books for debut authors, and I have been lucky enough to come across some really amazing authors this way. This is Jewel's debut novel, and she will far from disappoint you. The characters were very well developed, right on down to the secondary characters. The plot line of the book was very original, and extremely entertaining. You will be run through the gamut of emotions. The highs are high, and the lows are low. There is some pretty amazingly hot sex scenes that will leave a little tingle in your pringle =).
"He buried his face between my legs and made haste with his 'oral exam'."
I found myself reading a little slower then normal, not wanting to miss a beat. The mysteries of Addy's past will keep you guessing throughout the entire book, and the answers will come in the continuation to most of your questions. If you are looking for an all around well rounded love story, filled with angst, tenderness, amazing sex scenes, that will keep you wanting more, then these two books are for you. Do yourself a favor and just buy both at once, you are going to want to jump right into Releasing Me, as soon as you finish this one.
Releasing Me
If you haven't read Holding You yet, then you will need to read it before proceeding with Releasing Me.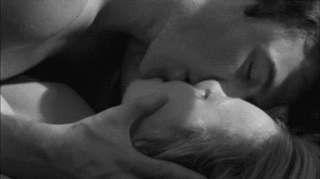 In the continuation of Holding You, you pick up where their crazy turbulent love story left off. The details of each of their pasts are revealed, the crazy connects will have you gasping for air. The undying love these two have for each other will tear at your heart strings.
While not always perfect both Addy and Quinn are doing their best to make the most of every situation they find themselves in. They each cause unimaginable grief to the other. These two love hard, and make it hard to love each other.
"She was broken when I met her, and i should have been her rock of support, but instead I was the rock that continued to crush her over and over again."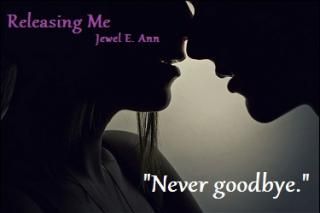 ~~~~~~~~~~
As I stated in my review of Holding You, I seem to always have luck when it comes to new Indie Authors. While choosing books to review, I find myself selecting authors who are new to the "scene", and very seldom do I find myself disappointed.
There was nothing about either of these beautifully written stories that I would have changed. The entire time I found myself living the highs and lows of their relationship. I imagined living their life and completely saw how the crazy events that occurred could have taken place. They both were full of everything I want in a love story, angst, lust, hot sex, quick wit, sarcasm, and one hell of a storyline.
I would highly recommend you picking up both of these books, take them on vacation, or binge read them on a long weekend. They are fantastic and you will not want to put them down. Believe me, I spent many nights reading until 4 or 5 am because I just could not stop.
**received complimentary copies from the author/publisher in exchange for honest reviews**
Holding You
Releasing Me
Jewel is a free-spirited romance junkie with a quirky sense of humor.
With 10 years of flossing lectures under her belt, she took early retirement from her dental hygiene career to stay home with her three awesome boys and manage the family business.
After her best friend of nearly 30 years suggested a few books from the Contemporary Romance genre, Jewel was hooked. Devouring two and three books a week but still craving more, she decided to practice sustainable reading, AKA writing.
When she's not donning her cape and saving the planet one tree at a time, she enjoys yoga with friends, good food with family, rock climbing with her kids, watching How I Met Your Mother reruns, and of course…heart-wrenching, tear-jerking, panty-scorching novels.