Date Published:
12th May 2017
A surprise marriage proposal from her perfectly nice Rugby playing boyfriend, Rick, has Ivy Cooper heading for the hills. She isn't looking for a comfortable future, she wants something more, something that will make her heart race.
And her heart only beats harder when she's with Jack her playboy boss. While Rick's comfort is cosy, Jack's protection makes her feel like she's in a fortress…and his style of sex…well, it's like nothing she's ever experienced before…
Purchase Links
Excerpt
When the clock hit two, everyone started packing up. Emma knocked on Jack's office door. When she opened it, she asked, 'Are you sure you don't want to come for a drink?'
I didn't hear what he said, but it was obviously a reiteration of no.
'Have a good Christmas,' Emma concluded.
She stopped at my desk then. I hadn't stopped working; I wasn't in the mood for a rowdy pub on Christmas Eve. 'Are you not coming either, Ivy?'
'No, I don't feel like it.' Emma knew all my troubles, she was my direct manager, and she'd been good about everything – she'd given me time off to look for somewhere to live after my life had crash-landed, and the place I'd found had actually been one she'd spotted advertised on Gumtree.
'You're sure?'
'Yes.' It wasn't only the crowds, I wouldn't be able to stand the Christmas music; Christmas was not happening for me this year and I didn't need reminders of what I was missing out on. It was depressing and I was trying to leave my depression behind.
'I don't like leaving you here.'
'I'm alright, honest.'
'Why don't you go home?'
Because there was no one and nothing to go home for. 'No. I want to finish up what I'm doing on this account. I'll use the creativity room while it's quiet and try and generate some ideas before I pack up.' I looked back at my computer and clicked on print, then stood up.
'Well, if you want to come down to the pub later, text me, to check we haven't moved on somewhere, and if you need me over the Christmas break you can call.'
'That's really kind, but I'll be okay. Have a good time.'
'Take care.'
When she went over to get her coat, I collected the printout of the mind map I'd done and then walked to the door with everyone. They were smiling and laughing, and they talked excitedly. Christmas had an atmosphere that was different to any other holiday; everyone was jollier – using the Christmas word. But there were the gifts, decorations and feasting to look forward to. I wasn't doing any of those things this year. I was going to sit alone in my room and dine on baked beans on toast. I wasn't very good at cooking for one. Rick had been the homemaker, not me.
A couple of the guys air-kissed me at the door and I hugged Tina and Mary, and wished them all a good time, and a Happy New Year, because this was it until the 2nd of January; we were finishing up for the whole period between Christmas and New Year.  
So as of…. Now. When the door shut. I was on my own.
I walked into the creativity room. It was four walls of blue-sky posters that you could write on and then wipe clean. 'To encourage blue-sky thinking,' that was Jack. Emma was the organiser, planner and manager out of the two of them and Jack was the off-the-wall ideas and sales man. He did most of the client work; Emma managed the office and the accounts. The things Jack would find boring.
'Right. Forget them, forget what time of year it is, I am going to do this. Come on, brain, give me some inspiration.'
I wrote up all the key things I'd thought of so far, then I used the computer in the room to Google relevant images and printed them off and stuck them up against all the facts and inspirations. As the images began to build, I started to think I was getting somewhere, that any moment the idea was going to come, but then suddenly the door opened.
'What are you doing in here?'
I jumped. 'Oh, God, you scared me.'
Jack stepped into the room. 'Ivy, why aren't you at the pub? I was just about to put the alarm on and lock up when I saw the light on in here. I nearly locked you in for the holidays.'
'I didn't want to go to the pub either. I've been working on an idea for the Berkeley account.'
'I can see that.' He glanced up at the wall. 'But it's Christmas; they aren't going to do anything with it until the New Year and anyway I'm going now so you're going to have to leave too.'
I picked up all the stuff I'd been working on, but left everything I'd put up on the walls. He stepped back and let me walk out. Then he knocked off the light, shut the door behind us and followed me.
I went over to my desk. The light was out in his office and his coat was in a heap on the desk next to mine.
'I shut your computer down. I thought you'd gone and been sloppy and left everything out.'
I poked my tongue out at him as he dropped into the chair before the desk next to mine. One ankle lifted to settle on his opposite knee as he sprawled back in the chair, watching me.
I put everything down on my desk and then opened the drawer in the pedestal.
His skinny black trousers hugged the muscular definition in his legs as he leaned back in that cool, nonchalant pose.
He picked up a pen that had been lying on the desk tapped one end of it, twisted it over with his fingers and then tapped the other end, and kept on turning it and tapping it in an absentminded way as I shoved all my work into the drawer.
'So what are you doing for the holidays?'
'Nothing.' I locked my drawer, then looked at him.
'Me neither. Have you got anyone to go and visit, or anyone coming to you?'
'No. I'm all alone.' I gave him an awkward smile as I straightened up, ready to go. He didn't make a move to get up.
'Me too.'
His blue eyes looked at me and his fingers stopped turning the pen, then lifted to brush his black hair off his brow. There was that tug and my tummy did a dozen backflips like it had taken on a tumbling act.
'You know, Ivy, we needn't spend the holiday alone.'
Shit. What was coming?
'We could spend it together, if you want?' 
 This is my first time reading a book by this author so I wasn't familiar with her writing style before I started.   I enjoyed getting both Jack and Ivy's POV because these are some unlikable characters so having that helped me into getting to know them and understanding where they came from.
Ivy is very frustrating at times. At times she was naive and selfish and at other times she was strong.  For some reason she couldn't see a future with her boyfriend of 6 years and out of the blue breaks up with him.  I'm going to say Jack has a really bad rep, he's depicted as a playboy but he's far from that.  These two decide to spend the Christmas break together which leads to hot and heavy sex for the entire week.   However, I enjoyed how the vacation wasn't only sex filled but that they also spent time getting to know one another.
When their time is over they agree to go back to normal lives and back to their every day rolls of normal boss and employee.  Jack comes off as cold hearted and Ivy is hurt that he can act unaffected especially after that week they've spent together.  This is where getting both POV'S came in handy.  Jack is trying to do the right thing, he's trying to compartmentalize his feelings for Ivy.  This is something new for him and he has a lot going on his life.  Instead of Ivy being mature she seeks comfort in the man she wants no future with.  She doesn't want to hear or understand how Jacks feelings and goes from 0 to 100.
I knew what was going on with the twist that the author added in this story, so for me it took away from the suspenseful feeling.  However watching the relationship developed between Jack and Ivy unfold was a bonus.  Yes it started as sex but their relationship develops over months and each make mistakes. 
For me there were certain parts jumped around at some points and I found it hard to  to keep up, but overall I really liked the premise. I will be looking into other things from this author in the future. 

About the Author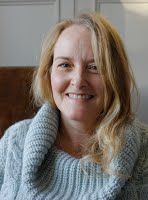 Jane began her first novel at sixteen, but a life full of adversity derailed her as she lives with the restrictions of Ankylosing Spondylitis. When she finally completed a novel it was because she was determined not to reach forty still saying, I want to write. Now Jane has been shortlisted for three reader awards, and become a bestselling author in the UK and the USA.