Title: Love Collides (Fate's Love Book 3)
Author: L.A. Cotton
Genre: New Adult/Contemporary
Release: June 30th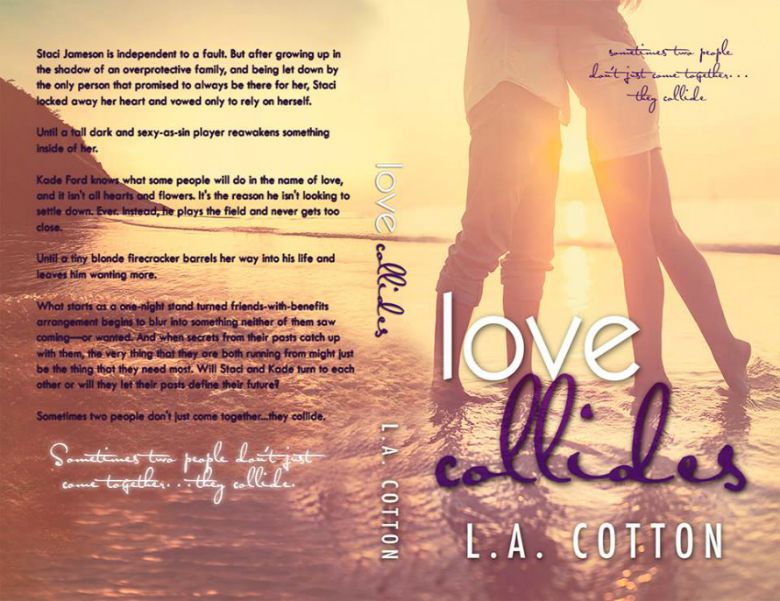 Synopsis
Staci Jameson is independent to a fault. But after growing up in the shadow of an overprotective family, and being let down by the only person that promised to always be there for her, Staci locked away her heart and vowed only to rely on herself.
Until a tall dark and sexy-as-sin player reawakens something inside of her.
Kade Ford knows what some people will do in the name of love, and it isn't all hearts and flowers. It's the reason he isn't looking to settle down. Ever. Instead, he plays the field and never gets too close.
Until a tiny blonde firecracker barrels her way into his life and leaves him wanting more.
What starts as a one-night stand turned friends-with-benefits arrangement begins to blur into something neither of them saw coming?or wanted. And when secrets from their pasts catch up with them, the very thing that they are both running from might just be the thing that they need the most. Will Staci and Kade turn to each other or will they let their pasts define their future?
Sometimes two people don't just come together…they collide.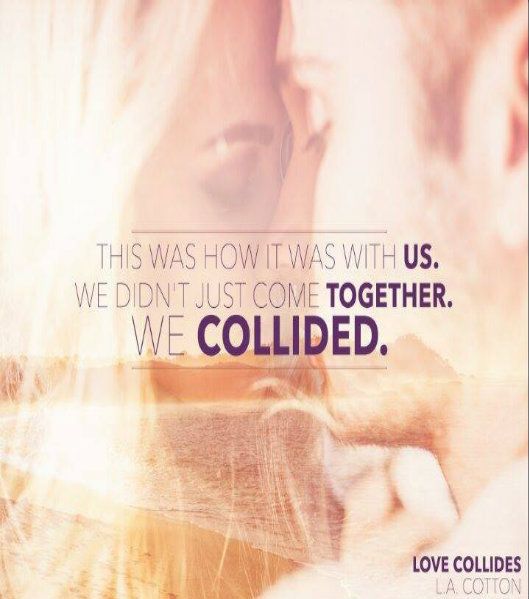 ~ Excerpt ~
He looked at me and extended his hand. "We have to dance. Bride's orders."
I blew out an exasperated sigh, my hand hovering over his. Electricity literally snapped between us. "Well, if the bride says, then I guess I'll do as I'm told."
Kade's face cracked a smug smile, as if to say 'oh, you'll do as you're told, all right,' and his hand curled around mine. The electricity ran up my arm, causing me to shudder.
Knock it off. I chastised myself for letting him get to me.
The other groomsmen found their bridesmaids, and we all made our way to the checkered dance floor. Livy looked so pleased with herself; I shot her a discreet scowl. She was the only person who knew about my brief history with Kade Ford, and that was only because she tricked it out of me after one too many tequilas last year.
Kade wrapped me in his strong arms and started swaying us to the music. "You look so damn fuckable in that dress."
My head snapped up to meet his hooded stare. He looked like he wanted to devour me. Shit, Jameson… PULL IT TOGETHER. I gave Kade my best fake smile and said, "Does that line actually work, Ford? Because I've heard better."
The smug smile he was wearing slowly transformed into a lazy grin only making him sexier—if that was possible. He dipped his head into the crook of my neck and whispered against my skin, "Maybe, but have you ever had better?"
The guy was a walking, talking jerk. I'd known some douches in my time, but Kade Ford was—and always would be—douche canoe number one. The kind of douche that left a mark, but a douche nonetheless.
It starts as a few occasional rolls in the hay after some wild nights of drinking with friends. There is fire between Kade Ford and Staci Jameson. They are explosive and not always in a good way. Staci is hiding from heartbreak and not interested in anything more. When she crosses paths with Kade again, living in the same city, their arrangement turns to friends with benefits. They start this hot and heavy relationship that turns into something more, at least that Kade can admit to.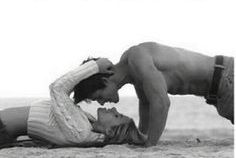 "Skilled hands snaked around my waist and down to my butt, drawing me up to him."
Staci doesn't want more, but Kade is relentless. Kade finds himself wanting more from Staci than she is willing to give. He pushes her to give more of herself to him, which only forces Staci to do what she does best, run.
"Right now, watching her eyes glaze over with lust and her skin flush, I couldn't imagine anyone ever making me feel like this again."
Sometimes pushing too hard can push someone away. Kade learns this the hard way, that Staci's fight or flight instinct always pushes her toward flight. Is Kade willing to let her go, or will he fight for the one woman he has ever fallen for?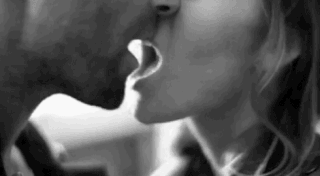 I absolutely LOVED this book!!!! It was mixed with every aspect of a book that claims my full attention. There was angst, mystery, love, lust and amazing sex. I could feel the connection between the characters from the start. I found myself cheering them on through some rough points in their relationship. The highs were amazing, the lows gut wrenching. My heart was breaking right along with both Kade and Staci.
This is not a typical love story with a typical storyline, it's so much more. I enjoyed re-visiting characters from the other stand alone books in the Fate's Love series, as they are all intertwined.
This is the 5th book I have read by this author, she has a unique writing style and I find myself engulfed in her books from the start. She has a way of drawing you right in and grabbing hold of your heart and never letting go.
I would highly recommend you grabbing this book and all of the other books by L.A. Cotton.
~ Buy Links ~
~ Other Books In The Series ~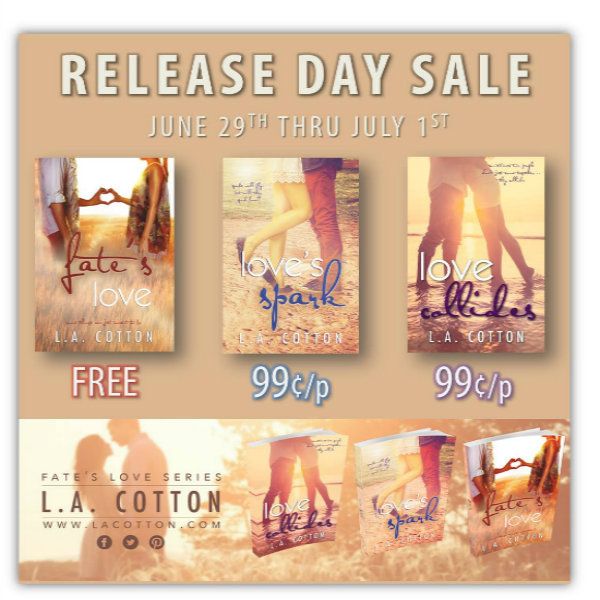 Fate's Love (Fate's Love Book 1)
Love's Spark (Fate's Love Book 2)
~ About the Author ~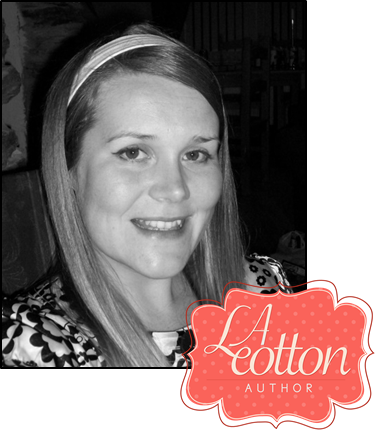 Swoon worthy and heart stopping New Adult Romance.
L.A is author of the Fate's Love Series and Chastity Falls Series. Home is a small town in the middle of England where she currently juggles being a full-time mum to two little people with writing. In her spare time (and when she's not camped out in front of the laptop) you'll most likely find L. A immersed in a book, escaping the chaos that is life.
You can connect with her at: