Title: Stolen Course (Wrecked and Ruined #2)
Author: Aly Martinez
Genre: Contemporary Romance
Release Date: May 19, 2014
I fell in love with Manda Baker eight years ago, and I loved her to the core of her soul. We were supposed to have that elusive happily ever after and spend a lifetime together. But that was all before she was STOLEN from me.
Her best friend, Sarah Erickson, killed her. It wasn't intentional. It was far worse. Everyone claims it was just an accident, but I can see through the lies. Even if it's with my dying breath, I will make her pay for what she did.
Fate hates me. It robbed me of my first love and left me to navigate through this world emotionless and numb. Then, one day, spiteful fate gave me a woman to fill my shattered soul and make me feel again. It gave me Emma Jane Erickson. Now I spend my days searching for the answers that will ruin Sarah and my nights falling in love with her sister—the one person who is bound and determined to save her.
But what happens when everything you know to be true explodes around you? Who will be left to pick up the pieces, and who will need to be saved from the wreckage?
**Each book in this series can be read as a stand alone.**
*STRONGLY ADVISE YOU TO READ CHANGING COURSE BEFORE YOU READ STOLEN COURSE* I fell for Caleb in CC and I want you to fall just like me! You have to get his background so you can fully enjoy his story.
*SPOILERS FROM CHANGING COURSE MAY BE INCLUDED IN THIS REVIEW*
I must tell you how overly excited I was for Caleb's story. Changing Course is already in my top fave list for this year and just knowing the Caleb history from CC,I knew this would be sitting right next to it. I know a lot of times that first book is killer awesome and come time for the sequel or next in the series it's lost somewhere between the words. I'm here to tell you that this is not the case.  Aly has given a extremely breathtaking awesome follow up to her first novel.
It was all that and MORE….fun, flirty, heartfelt, it had me laughing, swooning, feeling sad, sorry, blissful and……
From Caleb's history in CC I knew that Stolen Course would be a hard one to handle.  He lost his heart when Manda died. It broke his heart. He loved Manda with everything he was.  They were terrible on paper but perfect together in real life. They were a spitfire couple together. They argued and fought, hard and good. But their fights were love pats.  They were good fights, fights that led to making up. Fights that made them unbreakable.
It's been almost five years and Manda Baker still owns my heart. And then, I was robbed.
I hate this — headstone, and not just because it has the date signifying the end of her life. I hate it because it says 'Manda Baker.' No matter how many times I see it, it burns.
Loosing her broke him, his heart gone, his head full of their memories. Now, even though Caleb feels like he's lost his life with Manda gone he isn't a poor pitiful me type of guy.  We are use to seeing broken characters not facing the world, living as an empty shell. This isn't Caleb.  Yes, he may be heartbroken but he still gets up, he still interacts with his friends and even flopping from warm body to warm body…. He's living the best he knows how.  Watching his best friend find his happiness after that tragic night. He isn't looking for more.  Or something that will stick. He looks for now, today-just for the moment.
Until Emma. The instant they meet you literally see the sparks fly, bouncing off between them. Emma is so flipping perfect and I want to be her when I grow up!!  She talks without thinking and the things she says is hysterical. I loved Jesse in CC and thought I had a girl crush on her but now that I've come to know Emma, these two girls are neck in neck in that race.
 "So nice to meet you, Mr. Pleasant. Do you have a name to match your warm and fuzzy personality?"

The back and forth banter they have is electric. They easily fall in to the friend category with the ease of their conversation. They don't tip toe around the situation they are in.  After all Emma's sister, Sarah is to blame for Caleb's loss (this he swears to) and Emma wants to man up and be there for her sister.
You know what I loved? As a reader we read so many books that at some point they have repetitive plots but with Stolen Course- yes the plot is a normal one…loss, finding love again, opening yourself up again, but what was so refreshing was that even under the stress of their meeting they knew there was something there and they didn't act like young 20 something's and skated around it and try to hide it. They gave in, without question and gave it a try. There wasn't an instant love attachment but there was instant chemistry. I loved that neither of them really questioned what they felt, they knew it was something and they didn't try to push it off and ignore it. They both decide to see where it may go.
Until.
Until the reason why they met pushes between them and one person can't get past that large hump. You think this story is just about two people, but the third character in their triangle is the most important.  She is the hard edge of the triangle. Caleb blames Sarah for that horrible night and while Sarah is trying to hardest to become human again Caleb is still her worst fan. Emma will always love Sarah, she is her sister. But what happens when Caleb can't get past his hate for Sarah. An explosion happens.  BOOM. This was so hard to read because dang it, I felt so much for both.  I saw Caleb's side, I understood his reasoning for continuing to blame Sarah.  The words that they shared at a particular scene killed me. I knew there was bound to be a blow up but I was hoping it was just a little firecracker I could step on and not get burned.  Yeah, this soooo did not happen.
"Love me more than you hate her."
This story turned out to be more than I thought I was going to get. There are so many things I want to take with fluttery heart eyes and things that I want to spit fire at.  When things seemed good a flip of the page the ball is dropped again and I'm struck in awe….again and again and again! But, everything- everything is and could be true in real life. The things that Caleb has to deal with is heartbreaking but I'm so glad Emma is strong enough, powerful enough, and loves him more than enough to help him in any way he needs it.
It was such a thrill to see Caleb and Emma struggle and learn and love. I adored their story. The twist and turns and al the good and bad in-between. I could seriously re-read it right now!!!!
5 Stars…easily
 *received a complimentary copy from the author/publisher in exchange for an honest review*
5 Floating Balloon Stars
Although this book can be read as a standalone, I HIGHLY recommend that you read Changing Course first. This book does shed A LOT of light on the storyline from CC.
~~~~~~~~~~
Stolen Course picks up with characters from Changing Course and focuses on Brett's crazy best friend and partner Caleb. 5 years later as Caleb struggles with his loss, an unlikely relationship starts to bloom with Sarah's sister Emma.
"I'm like an alcoholic when it comes to him. If I take even one taste, I'll be a goner."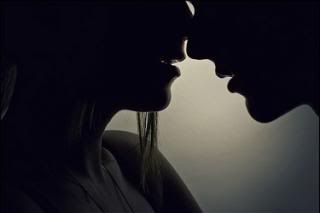 Caleb struggles to let go of the past, and forgive Sarah for what he feels she took away from him. Deciding to try and keep his hatred for Sarah and his love for Emma separate, Caleb wants to build a life with the one woman since Manda that has made him feel alive.
"Even the one inch of space between us is too much, I need more."
Can Caleb ever move on? Is Emma willing to weather the storm and fight for Caleb?
"You stormed in and stripped me bare."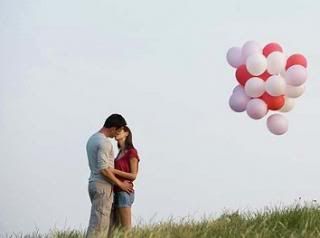 ~~~~~~~~~~
Another home-run for [author:Aly Martinez|7374424], so much so that I took my time reading it because I did not want the story to ever end. I felt like I was riding a roller coaster. My emotions were all over the place and just when I thought I knew how it all would end, Aly would throw another curve ball and knock me off my feet.
Although Changing Course did not end in a cliffhanger, Stolen Course does delve deeper into the story and fills in some unanswered questions and sheds light on the characters in a deeper way.
The cast of characters in this book are very well written and the storyline ends perfectly. I was glad to have an answer to how things really went down in CC and who was at fault.
I highly recommend reading both books in this series in order, you will not be disappointed in either book.
**A gifted copy was received by the author/publisher in exchange for an honest review**
Stolen Course (Wrecked and Ruined #2)
Changing Course (Wrecked and Ruined #1)
"Do you always act like a kindergartener when you like a girl?"
"Who said I like you?" I mock surprise.
Yeah, I gave myself away. She knows that I think she's hot, but wanting to have sex with someone is very different than actually liking them. At least it is in my world. I've had sex with numerous women since Manda. Never once have I even thought twice about them though. That is until Emma ran into my life.
"You called back, didn't you?"
Damn it, busted again! She's right. I like her even though I know absolutely nothing about her. I need to remedy this without acting like a broody, sullen teenager. Who knows. Maybe I will be able to shake her once I get to know her a little better.
"What's your favorite color, Emma Jane Erickson?"
"What is this, the get-to-know-each-other portion of the night? I never thought you would be so cliché, Detective Jones." She laughs for a second before answering, "Orange."
"Oh, come on. No one likes orange."
"I do."
"Why?"
"Why not? It's different and bold. It stands out amongst a blank world of black, white, and gray. Orange is the early morning sun stretching across the sky and the color of a burning ember standing tall in the middle of a beach bonfire. It's leaves in the fall, carrots in Nana's vegetable soup on a cold winter day, tulips in the spring, and the ladybugs in the middle of the grassy park on a hot summer afternoon. Orange is life. It's unexpected but beautiful." She stops talking, and her depth silences me too.
I consider myself a very artistic person. I draw, paint, and build. Creation is my escape. And to listen to this woman wax poetic about a single simple color steals my breath. It embeds itself somewhere deep inside. A place where no woman, especially an Erickson, has any business being.
"Oh, and it's my favorite flavor of candy too."
And with those simple words, I know I'm in trouble. So fucking much trouble. I begin to laugh, and I mean really laugh. The kind that sticks with you even after the joke is long since forgotten, and I do it for the first time in almost five years. Fuck.
Born and raised in Savannah, Georgia, Aly Martinez is a stay-at-home mom to four crazy kids under the age of five, including a set of twins. Currently living in Chicago, she passes what little free time she has reading anything and everything she can get her hands on, preferably with a glass of wine at her side.
After some encouragement from her friends, Aly decided to add "Author" to her ever-growing list of job titles. So grab a glass of Chardonnay, or a bottle if you're hanging out with Aly, and join her aboard the crazy train she calls life.
Facebook | Twitter | Goodreads